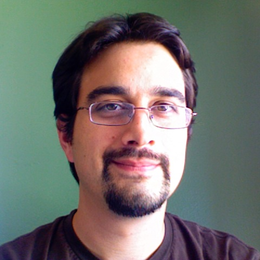 Manton Reece (manton)
Følgere: 4429
Not posting here anymore. Please follow @mantonsblog, with microblog posts, photos, and full posts automatically posted from my blog.
---
Twitter statistik
Manton Reece oprettede sig på Twitter d. 14. July 2006
Har været på Twitter i 5011 dage
Tweeter fra Austin, TX
følger 465 personer
Har skrevet 10673 tweets
Ca. 2.1 tweets om dagen
4429 følger Manton Reece.
Seneste Tweets fra manton
Time flies. It has been nearly 7 years since I stopped posting to this Twitter account. Please follow @mantonsblog… https://t.co/07GsHtwMjL
10. July 2019 - 17:28

I'll leave you with this: a collection of 450 tweets after Steve Jobs died, one year ago today. Twitter at its best. http://t.co/beULFn8u
05. October 2012 - 15:34

Today we have a very special episode of Core Intuition: remembering Steve Jobs. http://t.co/1ghCuYhH
05. October 2012 - 15:31

Two more tweets and then I'll sign off of Twitter. Sadly, I won't be replying to mentions. Email me or find me on ADN: https://t.co/d7u184GV
05. October 2012 - 15:30

@pbur @marcoarment Not soon. I still love my 4S. Also unlike @danielpunkass I'm under contract. Speed and camera are tempting me, though.
05. October 2012 - 03:13

@ArnoavecunO Tweet Marker knows about your account (from the client), but it's not linked/authorized in Twitter's UI like a normal app.
04. October 2012 - 22:18

@justin Ha! No, sadly not. I think I'm adding enough drama to this as it is. :-)
04. October 2012 - 17:49

If you think about what you post here as a story, when viewed over years, it just makes sense for the last tweet to matter.
04. October 2012 - 17:42

We recorded a special episode of @coreint that will go live tomorrow. That's (partly) why I picked tomorrow as my last day here on Twitter.
04. October 2012 - 17:40