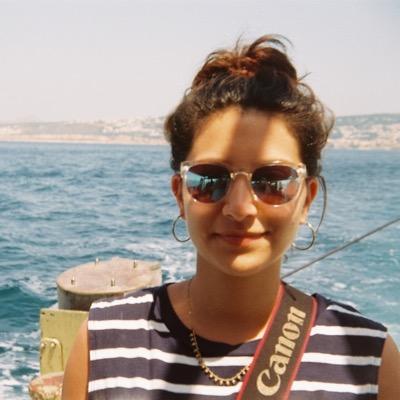 Shima K (shimakhabazan)
Følgere: 21
Lover of interiors, coffee and all things design. I also enjoy plenty of Vitamin D.
---
Twitter statistik
Shima K oprettede sig på Twitter d. 03. August 2015
Har været på Twitter i 1806 dage
Tweeter fra London, England
følger 44 personer
Har skrevet 52 tweets
Ca. 0 tweets om dagen
21 følger Shima K.
Seneste Tweets fra shimakhabazan
@_paul_reynolds Thank you! Me too, it was such a massive boost and kept my legs moving 😃
21. May 2019 - 08:12

First ever half marathon done! But boy do my legs hate me today. What an awesome atmosphere and experience. London… https://t.co/YygjqAg9eB
20. May 2019 - 18:42

#hackneyhalf in t minus 2 days, ahhh
17. May 2019 - 11:24

@HackneyFitFest Hi, I have received 2 bib numbers in the post, which one do I use??
17. May 2019 - 11:21

@straightupstyle So glad you love our @GrahamandGreen al fresco chair :) x
07. June 2018 - 15:45

@Quilton Love your jacket, where is it from please?
21. August 2017 - 20:59

4 days in, how could I not be missing this ⛱🌴 #Ibiza https://t.co/pYzRYvDCnr
27. June 2016 - 19:31

Back from Ibiza portinatx, paddle boarding yesterday was hilarious, falling in the sea was not! 🎣🌊 uk summer is not the same 😫
22. June 2016 - 11:22

@RoyalMail please let me know what other details you require from me and I can dm them to you
13. June 2016 - 10:32

Sent on a wild goose chase to pick up a book which @RoyalMail failed to deliver yesterday to delivery address allocated & no response!
09. June 2016 - 09:25