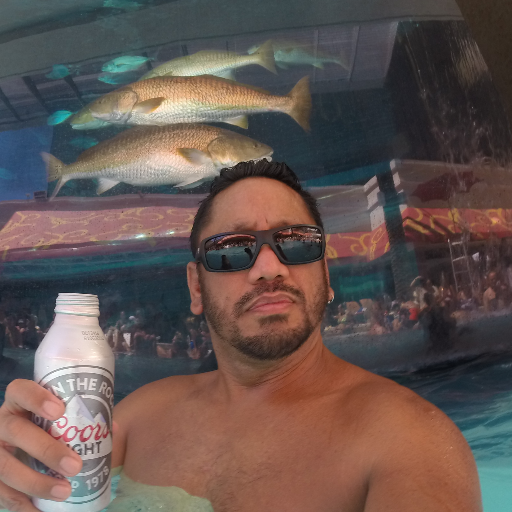 viç†o® (victor)
Følgere: 4219
Quality of Life! Enjoy time with friends and family, live life to the fullest!
---
Twitter statistik
viç†o® oprettede sig på Twitter d. 02. May 2006
Har været på Twitter i 5081 dage
Tweeter fra Winchestertonfieldville
følger 302 personer
Har skrevet 1862 tweets
Ca. 0.4 tweets om dagen
4219 følger viç†o®.
Seneste Tweets fra victor
@Jokoy lol OA... ober acting! At nako! 😆
20. March 2020 - 02:51

Disappointing.... @bwwings Mission Valley. Over 30 mins for 10 wings... sad svc
29. February 2020 - 21:30

Craving me some candy corn
18. January 2020 - 03:19

@RaoulMartinezTV Impressive! 🍻👏👏👏
28. December 2019 - 03:16

Snow dusted on mountains surrounding San Diego. So pretty. Temptations for some snowboarding for a day...
27. December 2019 - 21:05

It's been awhile since I had ranch with my fries. #happy
06. December 2019 - 21:51

Watching Chernobyl on free weekend HBO. Pretty intense.
30. November 2019 - 01:57

Looks miserable at Gillette staduim.
24. November 2019 - 23:12

Shopping on qvc... never thought I would
24. November 2019 - 17:13

Way to win #Nationals! Congrats #worldseries2019
31. October 2019 - 03:57